Dynamis 7-40 1x12 Combo Amplifier
$

2,049.00 Sold Out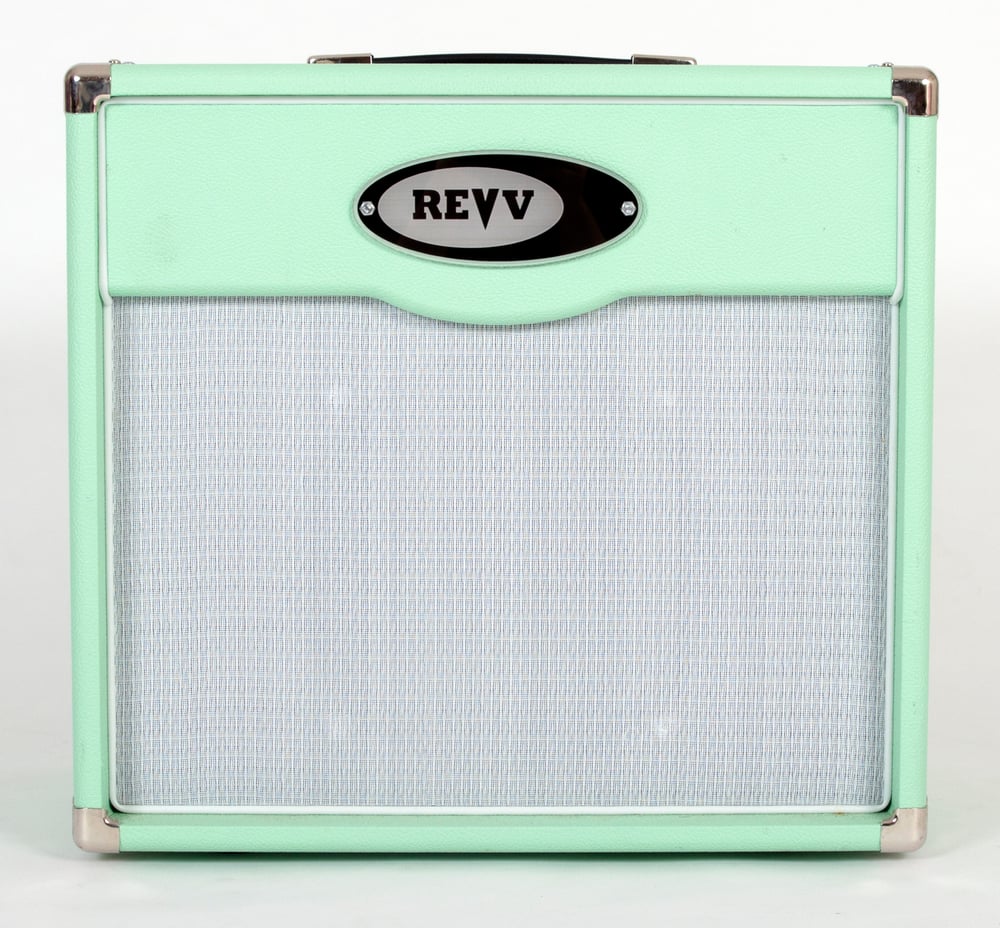 THIS SHOP IS DISCONTINUED PLEASE BUY AT http://revvamplification.com/online-store/
Huge punchy tone in a small package.
Plenty of headroom, but capable of getting raunchy.
Organic tone suited to a wide variety of genres, and loves pedals.
FEATURES
- 2 Channels: CH1 - Clean / CH2 - Gain channel with 3 dynamic levels
- Variable wattage: 7 and 40 watt selector switches per channel
- Panel and Foot switchable channels
- Reverb: 3 different Decay options - independently controllable per channel, and programmable in foot controller.
- 3 band EQ per channel
- Transparent, low output impedance, tube driven/buffered, serial effects loop with send and return level control ability. (+4/-10dB)
- REVV Tube arrangement: 4 - 12AX7 , 1 - 12AT7, 4 - 6V6GT
- Rear Bias test points with easily accessed adjustments for each power tube pair
- 4, 8, 16 ohm output impedance jacks
- ALL tube design
- Baltic birch head shell
- Rugged and durable design utilizing steel fasteners and locknuts
- High Quality Transformers
- Illuminated color changing acrylic bage
- LED lighting for control verification
- Weight: 55 lbs
- Hand built in Canada with high quality standards of both sound and construction
- 5-Year limited warranty
- International Voltages Available: 100V, 120V, 220V, 230V, 240V
7-40w Dynamis Foot Controller: incl.
***APPROXIMATE DELIVERY TIME 4-5 MONTHS***
Share